Special mention for Torino's "MaaS4Italy" project
25 November 2022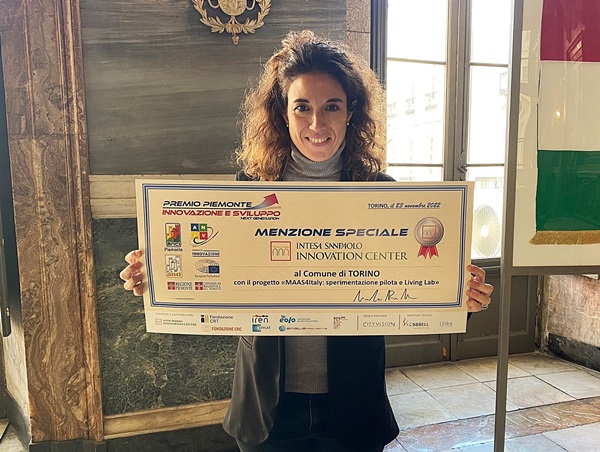 This week the City of Torino received a special mention from the Intesa Sanpaolo Innovation Center for the "MaaS4Italy: Pilot Experimentation and Living Lab" project in the Next Generation Innovation & Development Award, which took place during the XXXIX National Assembly of ANCI (Italian Association of Italian Municipalities).
For Intesa Sanpaolo, the MaaS4Italy project of the Municipality of Turin is "a project which, through the involvement of mobility operators, intends to facilitate and encourage citizens' accessibility to the local mobility system and achieve social objectives such as simple, safe mobility and sustainable".
We are very proud and happy because this special mention recognizes the great teamwork carried out to present Torino's candidacy for the MaaS4Italy national tender but above all it encourages us to do even better to implement the project in our city.