CinQue, the car sharing service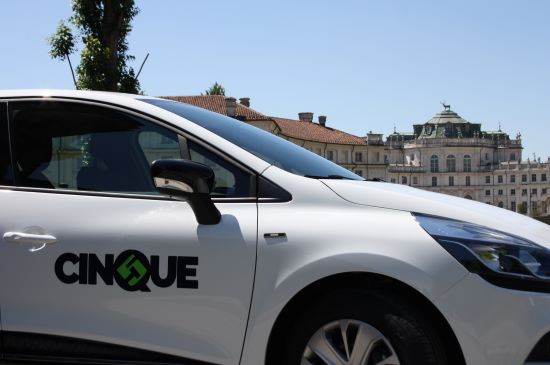 Credits: 5T Srl
Thanks to CinQue, you don't have access to just one car: you have many at your disposal!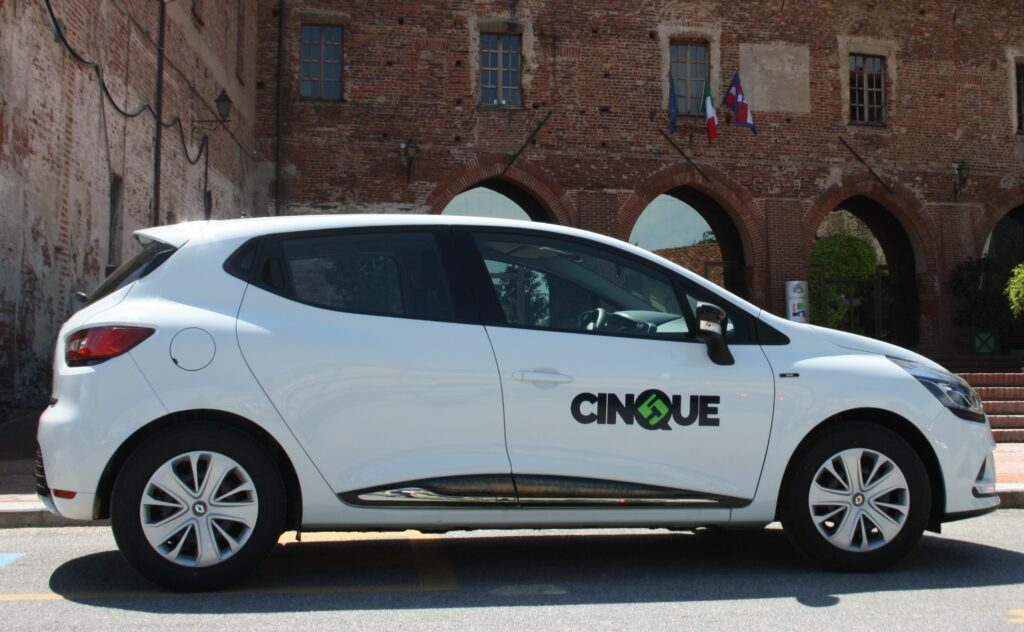 CinQue is a new service we manage to encourage car sharing even in areas and categories of potential users who today do not benefit from a car sharing service.
The service is both traditional and innovative because it does away with pre-defined paradigms but it also offers a sustainable proposal both from an environmental and financial perspective, because it encourages new habits to rationalise the distance covered and the costs of moving around, in order to reduce harmful emissions.
CinQue is a concrete shared mobility project that can be implemented immediately and swiftly; it is always "tailor-made" according to the specific needs of the organisation and the peculiarities of its land, but it is also inter-modal, interacting with other mobility services which may already be present.
CinQue offers multiple service models to the organisations that plan to introduce it: from the "Classic" fixed station model (with car pick-up and drop-off in the same car park) to the "Andata" model (with a different drop-off to the pick-up point) and the "Free" free floating model (with pick-up and drop-off with no fixed car park); and all three solutions may be available at the same time.
In addition to the service models, there are innovative ideas for shared transport ("car pooling" using the cars of the CinQue fleet), corporate car sharing solutions (sharing cars amongst employees of the same company) and fleet management (management of the company fleet).
CinQue offers clients a simple and convenient service with different solutions available; these vary from one hour to multiples days or consecutive weeks to different types of vehicles for the best solutions that meet specific needs at any given moment.