The Mobility Centre of Torino and the metropolitan area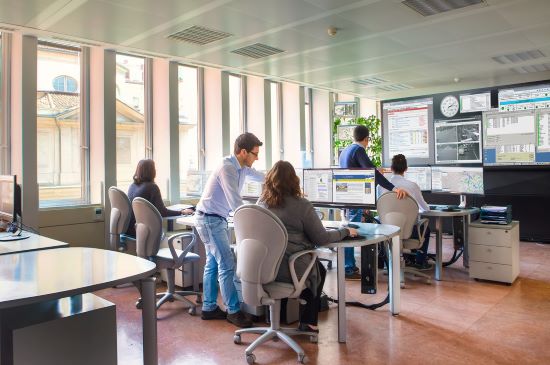 Credits: 5T Srl
Torino was one of the first cities in Europe to implement intelligent transport systems for public and private mobility management.
The Mobility and Infomobility Centre that we manage on behalf of the Municipality of Torino and the Metropolitan City of Torino was experimentally established in 1992 thanks to the "Quartet +" European project, the first in Europe designed to test "telematic technology" applied to traffic and public transport management.
The experience accrued throughout the years and the organisation of many events, such as the Winter Olympics in Turin 2006, have contributed to increasing the functionality of the Centre, making it one of the most interesting infrastructures of its kind on a European and national level thanks to an integrated mobility management platform.
To date, the Centre performs monitoring and traffic control activities, manages enforcement systems such as the Limited Traffic Zones (ZTL) in Torino, collects real-time data and provides infomobility services to citizens through the Muoversi a Torino service, relying on a capillary infrastructural network made up of 300 centralised intersections for traffic management, 1.000 sensors to measure traffic flows, 71 video-cameras to monitor traffic, 43 gates in the Limited Traffic Zone (ZTL) and 25 info-traffic panels.
The presence of such a detailed and technologically-advanced mobility management public infrastructure has proved essential for Torino's appointment as one of the first cities in Italy in the national Smart Road trail project, which is all about autonomous and connected driving within an urban context.