The future of mobility starts in Piemonte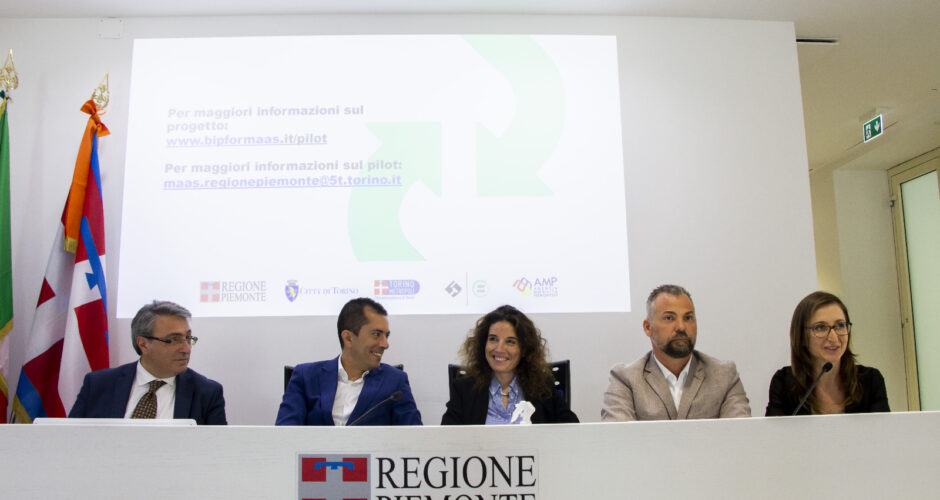 Today we launched the first MaaS trial launched by a regional administration in Italy.
This is the pilot of the BIPforMaaS project, funded by the Piemonte Region which believes in a digital and on-demand mobility, close to the needs and requirements of citizens.
And it does so together with our other two partners, the City of Torino and the Metropolitan City of Torino and with the Piedmontese Mobility Agency who have embraced a common vision on the future of mobility.
During the experimentation (which will last from June to September), 250 Piedmontese citizens will be able to use a single app to access different mobility services, will be able to plan their travels and will also be able to purchase their preferred service with the possibility of also obtaining a cashback of the 50% to be reused for new travels.
For the first time in Piemonte, the pilot will offer a unique travel experience ensuring maximum flexibility of travel.
For our Chairman, Enzo Amich: "The feedback from the citizens participating at the conclusion of the pilot will be fundamental to direct future projects on MaaS. 5T is proud to coordinate the experimentation because it is the result of a shared path between the 5T shareholders: the Piemonte Region, the City of Torino and the Metropolitan City of Torino, thus hoping that it can also be a reference at a national level".